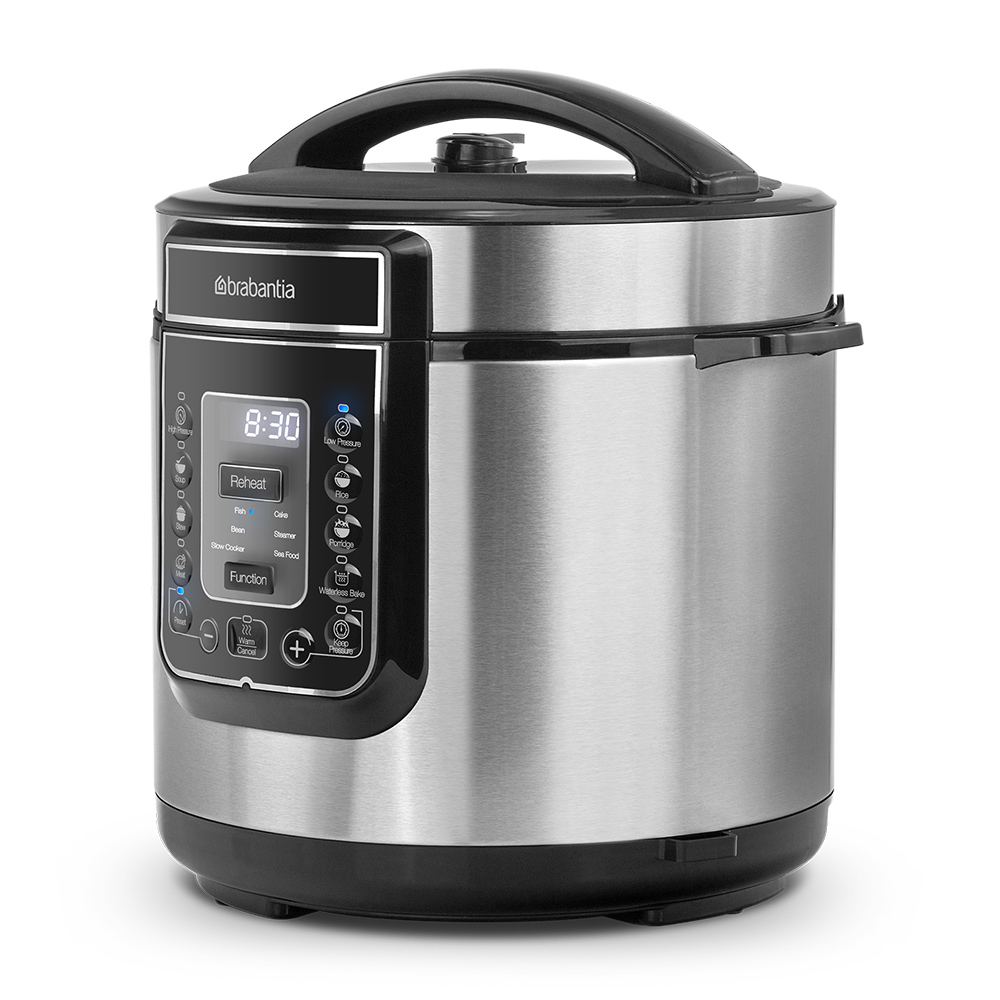 Brabantia Digital Pressure Cooker 6 Litre BBEK1086
---
---
This Brabantia Digital Pressure Cooker features a double pressure switch control for quick and easy control and includes a warm/cancel function.
1000W
High quality, non-stick coating inner pot

Large 6 Litre capacity for all your cooking needs

Multi-functional cooking options suitable for

rice, porridge, soup, stew, meat, fish, cake, seafood, beans
Includes: steam tray, measuring cup and a rice spoon
3 Year Warranty
Good Pressure Cooker. The only downside is that instruction is not clear enough, have to Google and watch other pressure cooker online. But over all I am pretty happy with this product. The only missing thing on the Instruction is that "AFTER SELECTING THE DESIRED FUNCTION, WAIT FOR THE FLASHING TIMER TO STOP,IT WILL START COUNTING DOWN ONCE IT REACHED THE DESIRED PRESSURE"
Has the potential to be a grit product, however the limited instructions prevent the user to use the product to full capacity. I had to google instructions for competitors products to figure out how to use it. The third time I used it (first time using sauté function) it packed up, wouldn't work and indicated it needed servicing. I'm will be returning it to exchange for a competitor model that has decent instructions. Do you buy it!