Shopping Online
Need Assistance?
0800 274 726
Calling Hours
Mon - Fri: 8.00am - 6.00pm
Sat - Sun: 9:00am - 4:30pm
---
Click & Collect
We are excited to announce that Click & Collect is now available at ALL stores throughout New Zealand.
.
How does Click & Collect work?
You Click & Collect order will take 1-5 days to arrive in your selected store.


You will have a 14 day pick up window to collect your order. If you cannot collect within this time frame please contact us.


Once you reach the "Billing & Delivery" page within the Checkout, you will have an option to select your delivery method, either 'Click & Collect' or 'Home Delivery'.
When 'Click & Collect' is selected, a drop down menu will appear where you will be able to select your collection store. Once the collection store is chosen, you can then proceed to payment.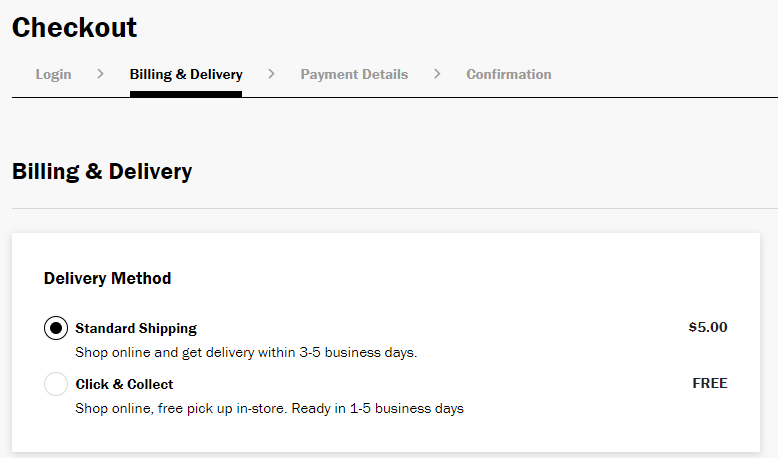 Need Assistance?
0800 274 726
Calling Hours
Mon - Fri: 8.00am - 4.00pm
Sat - Sun: 9:00am - 4:30pm
---