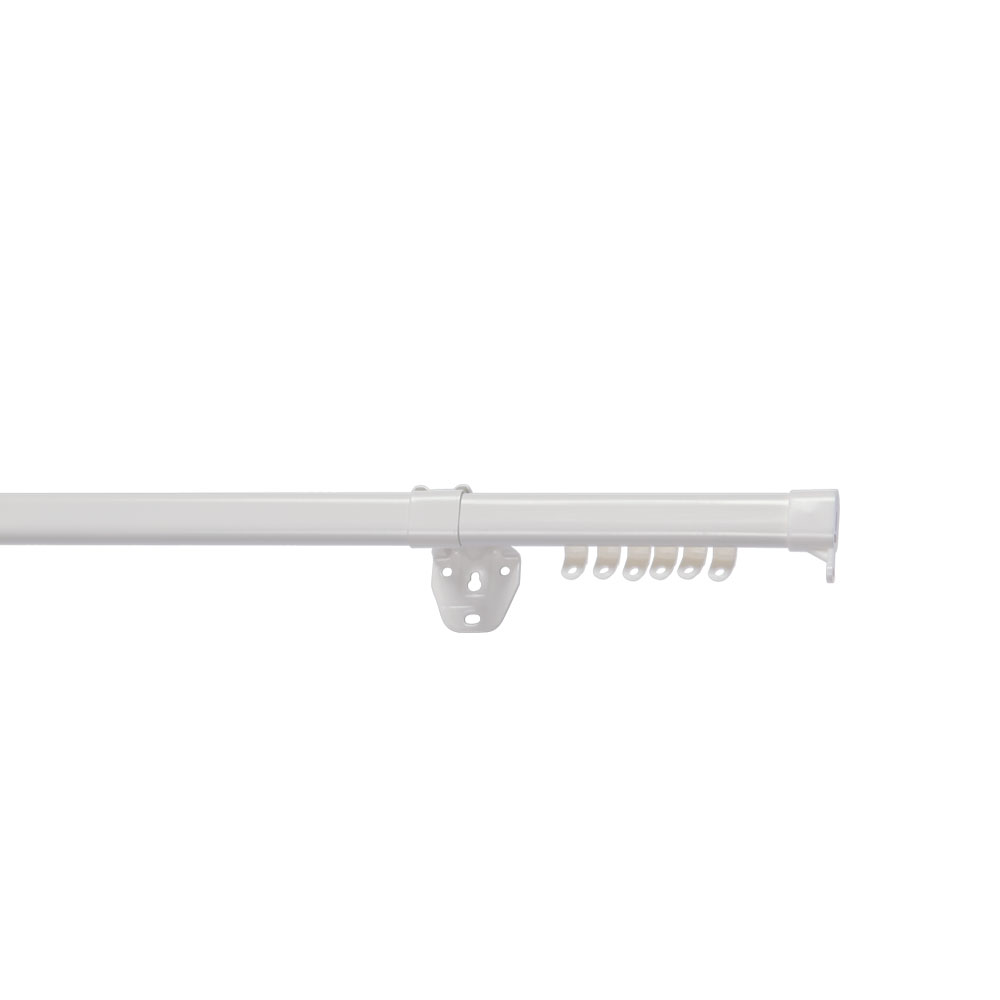 Urban Extendible Metal Curtain Track Hand Drawn
or 5 fortnightly payments of $4.00
or 4 fortnightly payments of $5.00
or 6 weekly payments from $3.33
---
---
Hand Drawn Extendible Metal Curtain Track allows you to install your home made or newly bought curtains to save you money.
Includes glides fixings
Instruction sheet
Available in 3 sizes, can be extended to from 80cm to a maximum of 120cm; 120cm to 200cm; 200cm to 300cm; and 300cm to 390cm.
Made in China
Honestly if you don't know how to set this up something is wrong with you. Got this on sale so a great price, easy as to install!
These are perfect. Make sure you put the correct bracket on the correct part of the track (out bracket on outer track, in bracket on inner track).
I don't know why people are complaining mine are extended only a few inches no problems & move fine had for about 5 months with heavy 2.5 x 2.2 thermal curtains
I ordered these curtain tracks and they were delivered the next day! Amazing service!
Very happy with my tracks. Fast delivery and saved a lot of money. Thank you.
Terrible quality. We've had to replace our whole house lot after 2 months.
They do not hold the heavy Lux curtains I brought from here which I love, and we the installed the tracks as per instructions. Brought a house lot before I found out. The tacks do not stay clicked into the holders and i just had one completely snap in half because of this.
Tracks are fine in theory. They did and have a dent in all of them and each and everyone was missing one end cap. Very frustrating when you buy new but I just could not be bothered going back and forth trying to get replacements and new end caps. Just a little more time and care needed I think.
Curtains don't move on tracks well and they come apart at the join where they extend in length. Will have to replace house lot.
I carried the 3 meter rail 4km home as i couldnt take on bus only to find after installed the curtains dont close as part of the track becomes to narrow for the wheels to pass. Cant be bothered walking back to return.