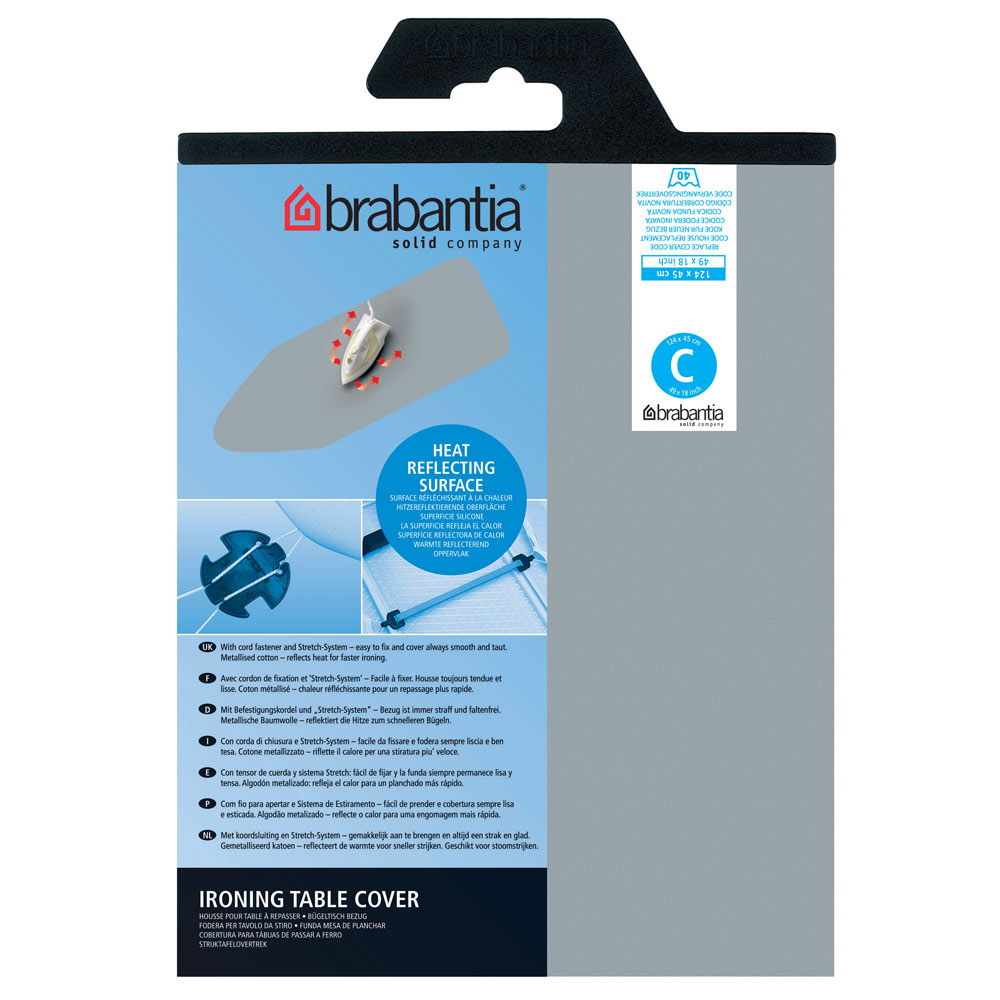 Brabantia Ironing Board Cover Silicone 124x45cm Size C
---
---
This ironing board cover has a heat reflecting surface for faster ironing, while the cord fastener and stretch system makes it easier to fix and cover your ironing board. It is always smooth and taut. It includes a resilient foam layer for more ironing comfort. Provided, the colour code system will make finding the correct ironing table size easy and it is made from 100% heavy duty cotton with 2 mm foam. It is an ideal surface for normal and steam ironing.
PLEASE NOTE: Recommended to purchase Brabantia felt underlay with this product, (product code 1077482)
This is the best ironing board cover ever!Easy to put on and make ironing those creases our ever so easy.Wouldn't hesitate to buy another one!
A tidy cover that was easy to put on the ironing board. Very happy with it.