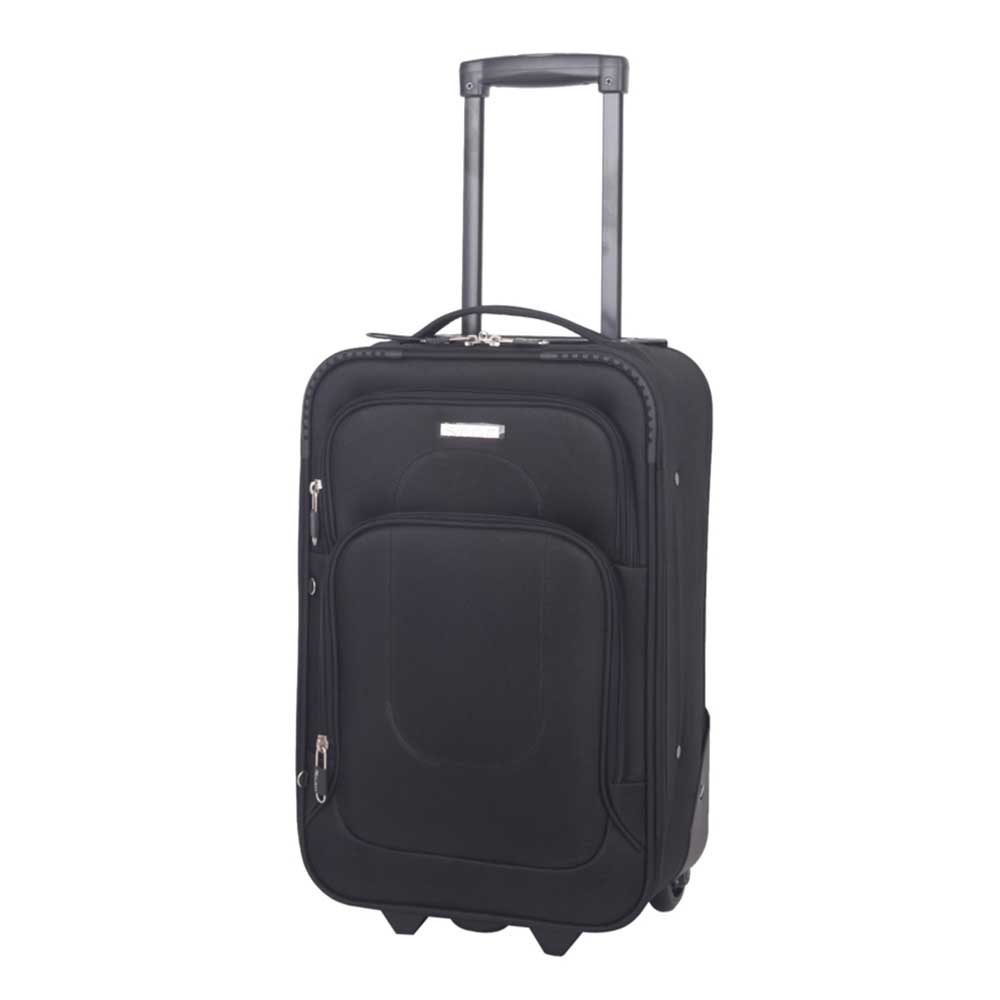 Flight Wings VII Trolleycase
---
---
Key features:
Recessed internal locking handle system.
Recessed in-line skate wheels.
Corner protectors that eliminate wear at stress points.
All zippers are lockable.
Additional pockets for your convenience.
Fully lined.
12 months warranty.
Material: durable, nylon fabric.
Made in China
Dimensions:
-46cm
46 x 18 x 32cm 2.5kg

-61cm
61 x 23 x 40cm 3.3kg

-71cm
71 x 26 x 46cm 3.9kg
At last a tiny suitcase at a good price, perfect for things like library books and small amounts of shopping, easier to move than a wheeled shopping bag and looks nicer.