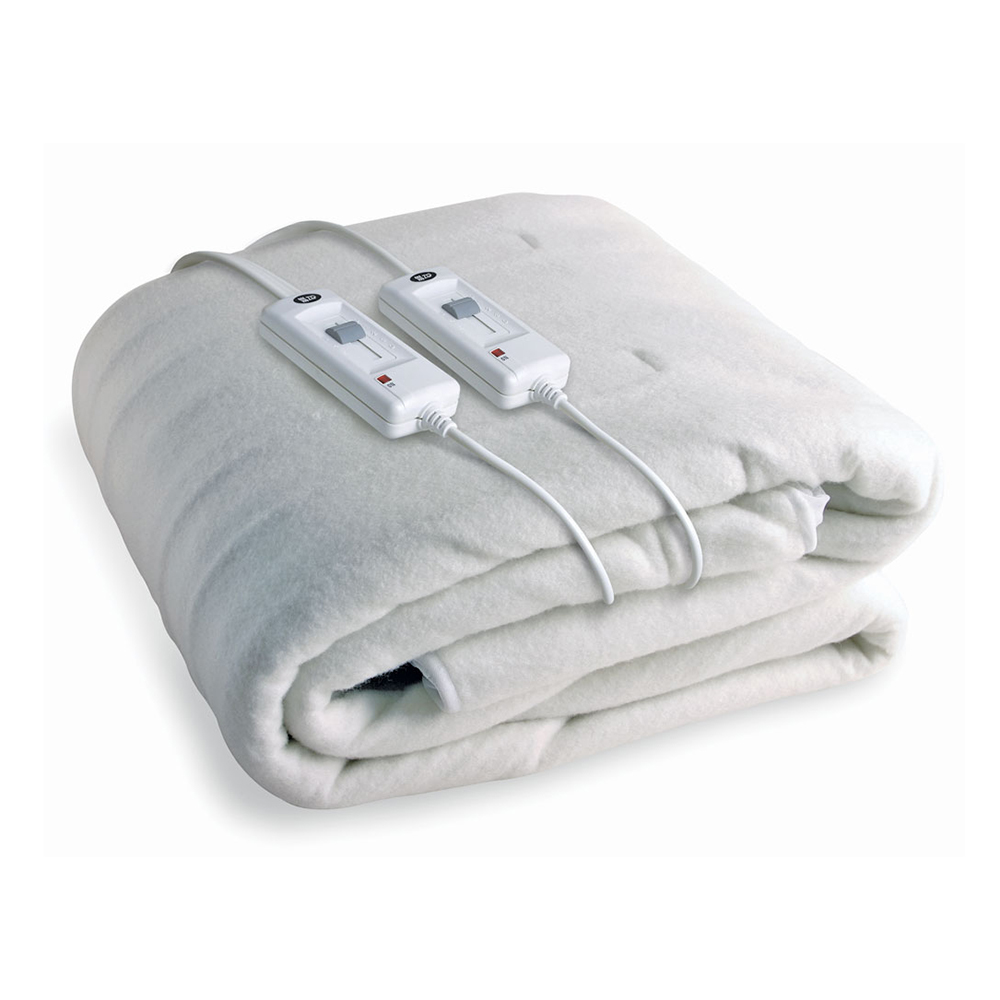 Zip 904 Elegance Double Queen Fleece Electric Blanket
---
---
This Zip Elegance Electric Blanket features two individual temperature controls, and three adjustable heat settings with Braille markings. Extra heat at the foot area and tie tabs to secure your blanket to the bed.
60 watts
Fleece material
Auto overheat protection
Size 1450mm x 1500mm
I bought this electric blanket and used around winter only. Very light use. After a year one side stopped working.i don't have receipt. Now thinking should I buy the same blanket! I believe not only me but most of the buyer in market who bought this model may have the same issue. Zip company should recall all blankets from nZ market.
We have had the same problem as the previous review. Huge spark, melted and burnt patch. Will not be buying a zip electric blanket ever again
Everything that we needed in an electric blanket as it was on special a very reasonable priced item.
What a waste of money. Bought a queen fleece blanket on special and it only lasted 2 seasons before one controller stopped working. I didn't have my receipt although Briscoes said that there was only a 1 year warranty anyway. Such a terrible waste of resources used in the manufacture of these electric blankets to then have to throw away this item. Briscoes should stop stocking them or replace all faulty goods if within a reasonable timeframe.
Interesting that all the previous bad reviews have been removed since I phoned head office about 90 percent of the reviews all saying the same thing.
Same as above. Only used it for 1 winter and one control stopped working. Waste of money as had to dispose the blanket.
Same as above. Only used it for 1 winter and one control stopped working. Waste of money as had to dispose the blanket.
Bought the Vip electric blanket from Briscoes 2 years ago. Yesterday turned on for one hour. Went to bed alerted to a dreadful electrical smell only to find the cord of electric blanket burnt through to the bed, awful smell and close to causing a fire. Very close call. Have thrown out all electric blankets now. Very concerned and urge not to buy. Also this blanket has never been folded and there were no kinks.
I have brought several of these blankets... more than half I have issues with the controls not working.... and usually within 3 months of purchase.....But they r cheap and once stained u can afford to throw them out...But if u are looking for a blanket to last for years, these are not the ones for you....