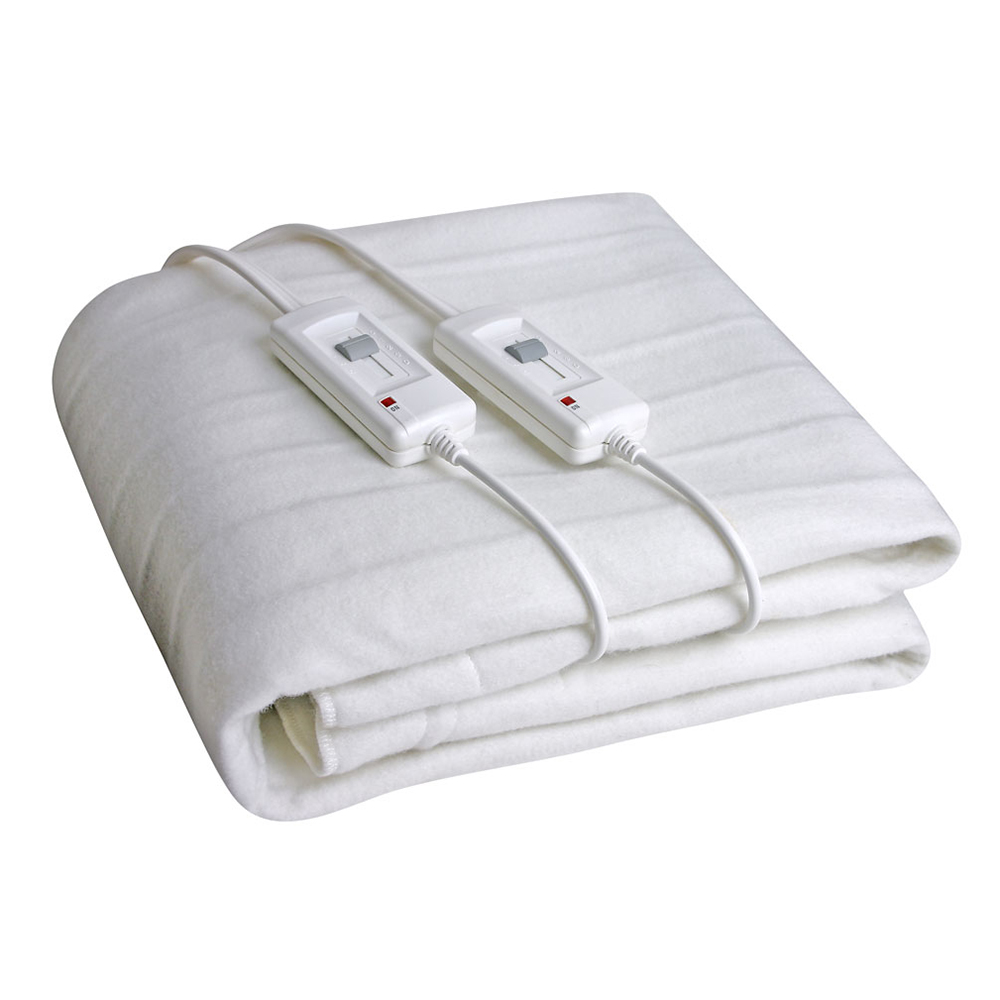 Zip 908 Elegance King Fitted Electric Blanket
---
---
This Zip Elegance Electric Blanket features two individual temperature controls. Three adjustable heat settings with Braille markings. This electric blanket is fitted with an elastic mesh skirt to comfortably fit a king size bed.
60 Watts.
Polyester material.
Extra heat at foot zone.
Auto overheat protection.
Size 1600mm x 1900mm.
"
Fits my Queen bed perfectly. I've noticed reading the reviews and the sizing of the blanket and the bed is very important when ordering online. Everything is perfect.
It fits my queen bed perfectly :) it's working well so far. No problem
lovely, snuggly electric blanket
Great product , fits perfectly with the skirt to tuck in:) Very happy customer!
This electric blanket fits our standard king size bed perfectly. It heats quickly and with full coverage, no cool spots and the extra length is lovely so you can fully stretch out
Fits like a glove, love it
Arrived quickly, thrilled with blanket, fitted perfectly on bed. Thanks Briscoes.
Excellent blankets, love them.
Great Blanket, The King size fits my King size bed perfectly
Does not fit a standard NZ king bed - very frustrating when you live 2 hours from closest store.
Fits well but it does seem to take ages to warm up. I like how it is longer so your feet are warm too.
Does not fit std NZ King size mattress which is 165cm x 203cm. E-blanket is only 160cm x 190cm...no amount of stretching could get it to fit...waste of time and money
Same problem no matter how hard I tried I couldn't get this to fit my king size bed.
Fitted the bed perfectly, heats up very well and does the job.
This didn't fit my King size bed.