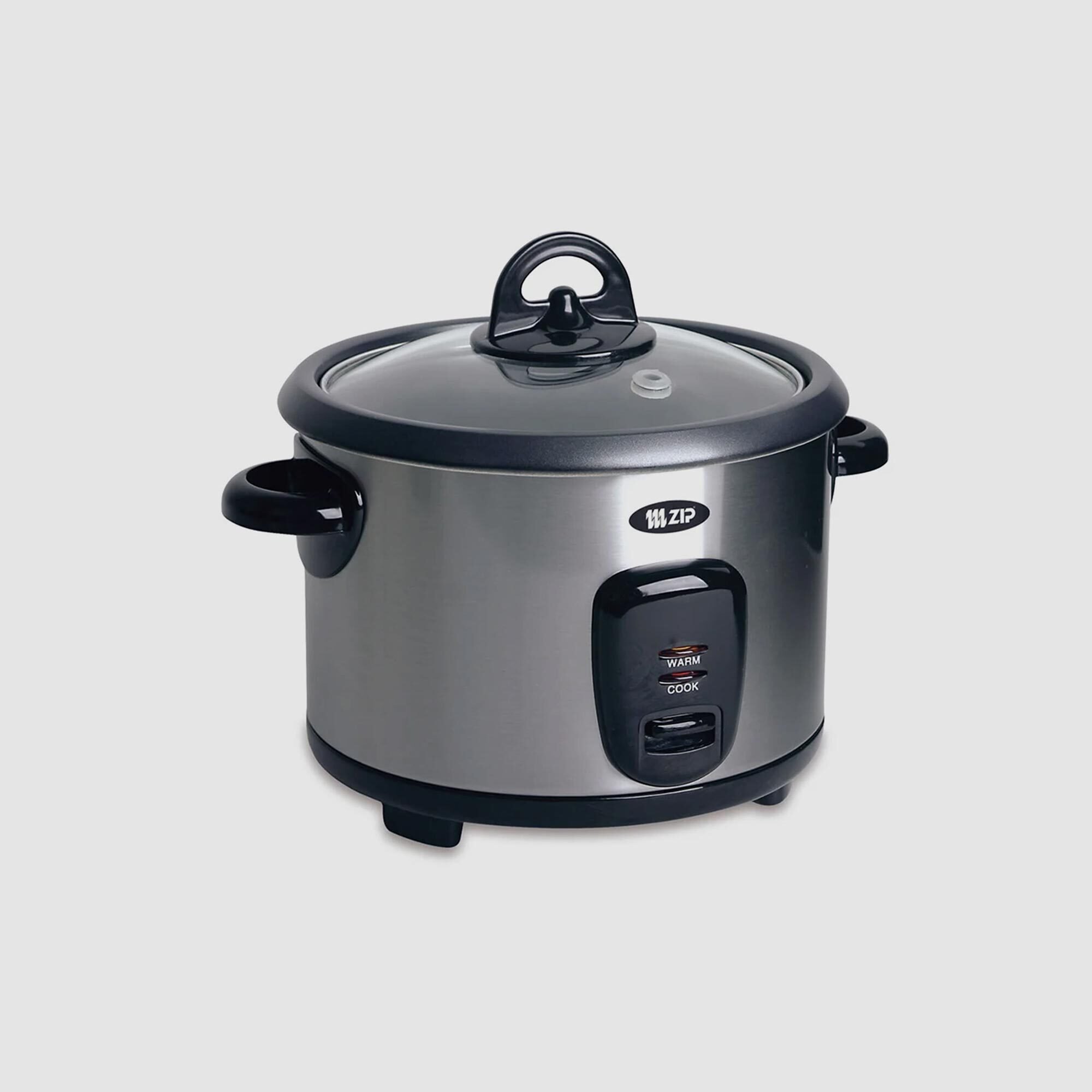 Zip Zip835 Elegance 5 Cup Rice Cooker
---
---
Cook and Look Glass Lid for added convenience and vented lid. Has an automatic setting that can be selected to warm the rice once it is cooked.
400 Watts.
Cool Touch Knob.
Capacity 5 cup rice cooker.
Cool Touch Handles to safely lift and carry.
Accessories include rice measuring cup and rice paddle.
Quality non stick interior bowl for ease of use and cleaning.
So easy to use and easy to clean, and perfect size for our family of four, great buy.
Very pleased with this purchase. So quick and easy to use and with next to no effort I end up with a perfect 2 cups of rice
Great little cooker, easy to use, easy to clean. Makes great rice pudding
Rice gets very brown on the bottom
Good little cooker. Rice nice and fluffy.
Fantastic rice cooker. I use mine all the time. Nothing sticks to the bottom. Perfect rice every time. Cant go wrong with this one.
First time I used it the liquid over flowed so I reread the instructions. I had pit water in before the rice which meant too much water. Next time I did it correctly and perfect rice.The best feature is that it switches to warm as soon as it is cooked so no need to keep checking.
Fantastic little rice cooker, rice is fluffy & cooked to perfection in 15mins with no mess! Having said that I only make 2 dry cups - so I don't know how it will perform if 5 cups are being cooked.
I hadn't realised the difference from quality to the norm. I have just replaced my old rice cooker with the Zip product. Firstly it was a steal at the price just awesome. It cooks extremely fast i.e.. 15 minutes per two measures of perfectly cooked rice (brown or white. Now comes the added bonus you only need to wipe the cooking bowl as its non stick surface is amazing. In short I am a very happy customer.
I bought this rice cooker about 4 months ago and it cooks rice perfectly! The non-stick bowl cleans up very easily.