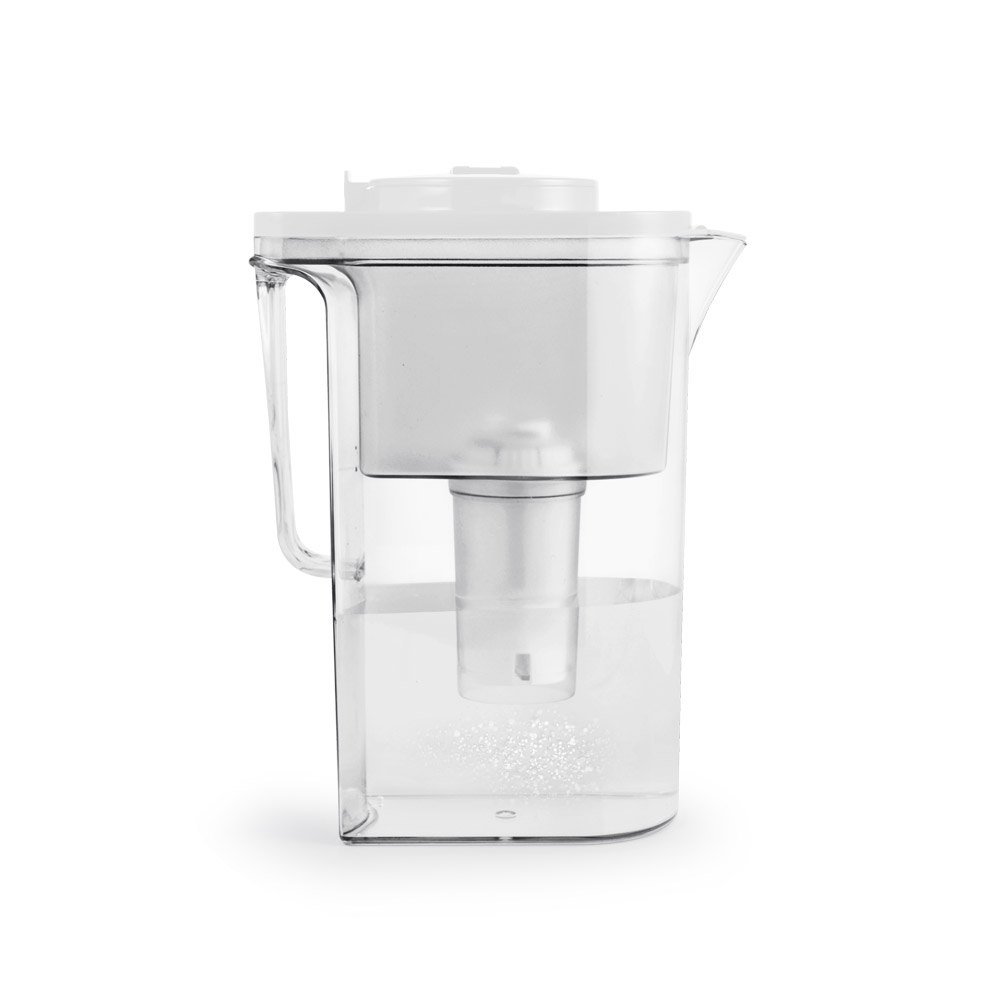 Prestige LILY 2.4 Litre Filtered Water Jug
or 4 fortnightly payments of $17.50
or 4 fortnightly payments of $17.50
or 6 weekly payments from $11.67
---
---
The Prestige range of filter jugs are designed to turn ordinary tap water into healthy tasty and clean water that's perfect for drinking or cooking. Our 4 step filtration technology reduces water hardness and removes chlorine heavy metals limescale and other impurities commonly found in tap water. It also preserves the beneficial minerals essential to your health.
Lid does not fit properly and remains loose
Best purchase I have ever made. Only a few minutes to turn smelly. awful-tasting chlorinated water into odourless and tasteless clear liquid that we can actually drink. Highly recommend this product. Briscoes often have them on special. Buy pack of 3 filters with your initial purchase.
Great over the moon with it sure makeswater better to drink.
This is a fabulous jug - and fits really well into the fridge door. We prefer chilled and filtered water and this is the 2nd purchase made by us, from Briscoes, for the Prestige jug.
Great jug. Fits well in the door of the fridge and makes tap water taste great. The kids noticed the difference in the taste too. (Definitely use the filters for the change in taste of the tap water.)
Very happy with jug. Very unhappy that Briscoes do not seem to stock replacement filters, and they only last 35 days. Have been advised by Briscoes they should have some in August(???) Feel that they should let people know when they cannot supply parts for their product
Spend more and get quality! It only filters 3/4 of the water as the other quarter leaks down the side of the filter cartridge. A good design is the fact you can fill it without taking the lid off.
The best article I have purchased since our water had chlorine added
The best article I have purchased since our water had chlorine added
Most satisfied with Jug and it is in full use every day. Just superb
Great product slim design filters the water just as it states
Great purchase, it works well.
Jug was great..Howeverimpossible to buy the replacement filters...none anywhere...been waiting for shipment for several months.
Great jug. Lid could be sturdier but works fine. Fits in door of fridge. Happy with purchase.
Very happy with the Rose jug but also wanted to know about the replacement filters. Rang customer services and they have these in certain stores around NZ.
Where can I buy replacement filters, Briscoes doesn't seem to stock them.
This really is an excellent product. Removes the taste of chlorine completely from tap water. I'm very pleased I purchased. Pours well, a little tall to fit in standard shelving in the fridge but fits in the large bottle shelf well. The 35 day filter life expectation is based on consuming 5 liters a day, approx two jugs, so if you use more you will need to change the filter more frequently.
No box with jug so don't know what the numbers on the top of the jug are for. Seems an ok product to me, readonable in price and it does work
Easy to use. Removes that horrible clorine taste from the water