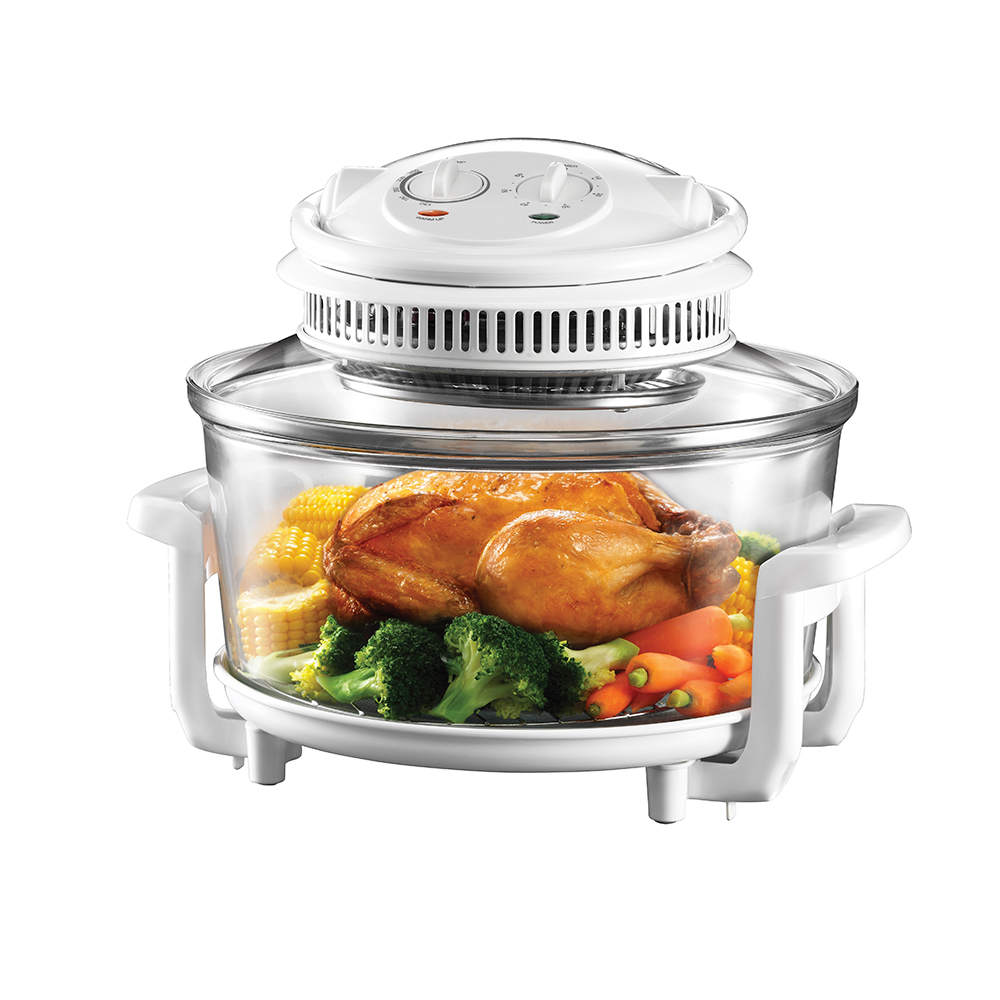 Sunbeam SB CO3000 NutriOven Convection Oven
or from 4 fortnightly payments of $30.00
or from 4 fortnightly payments of $30.00
or from 6 weekly payments from $20.00
---
---
The NutriOven is a multi use 11 litre convection oven with six cooking options including Bake & Roast, Steam, Grill, Dry Fry & Toast. A healthy cooking feature cooks food evenly with little use for oils and drains away excess fat. User friendly, the NutriOven simply requires you to set the temperature and timer, you can monitor your meals progress through the glass door and the machines glass bowl is dishwasher safe or can be self cleaned in the NutriOven. Includes multiple accessories for any cooking needs you may have.
1200 Watt
35.5 x 25.5 x 35.5 cm
Accessories included

High rack, low rack, multi purpose baking dish, lid holder, tongs
"
A thoroughly efficient and enjoyable piece of equipment to use. It crisps roast vegetables beautifully, drains fat from meat, cooks quickly and well.I really recommend it.
Great product, have used it for two years, love the flavour of chicken and veges, easy cleaning. Just remember not to leave it on selfclean when cooking as I blew the thermastat. Waaa.
M
Marilyn Mendoza Marilyn Mendoza
Very handy and convenient to use. Good quality of equipment. I have this for about 2 years now and still looking brand new. Highly recommend to all kitchen lover.
The unit is great for cooking, untill the temp control broke on not one but two units.. Both within a month ..
This machine is fantastic. Easy to use and cooks everything quickly and to perfection. Cleanup is easy. Highly recommend
Good idea was awesome when worked but had two different ovens within a year first one was temp control broke second one fan packed up.
Total crap!!! mine lasted 5 months all the writing came of with a damp cloth on the first use. took it back and got a refund thank you briscoes x but that is not a sunbeam product!!!but the manager was awesome cant fault them on customer service
Love this. Much easier to clean than the oven and makes a scrummy roast chicken.
worked very well until it didnt.ive had several but no more as they dont have a long life.
Loved this product until the glass cracked and it broke in three during cooking.
I have used mine for years instead of the oven. Simple cleaning after cooking a full roas. Contain the house smell plug in use outside, no inside smells. never fails to do the perfect roast. Love it. Looking for my second to use alongside