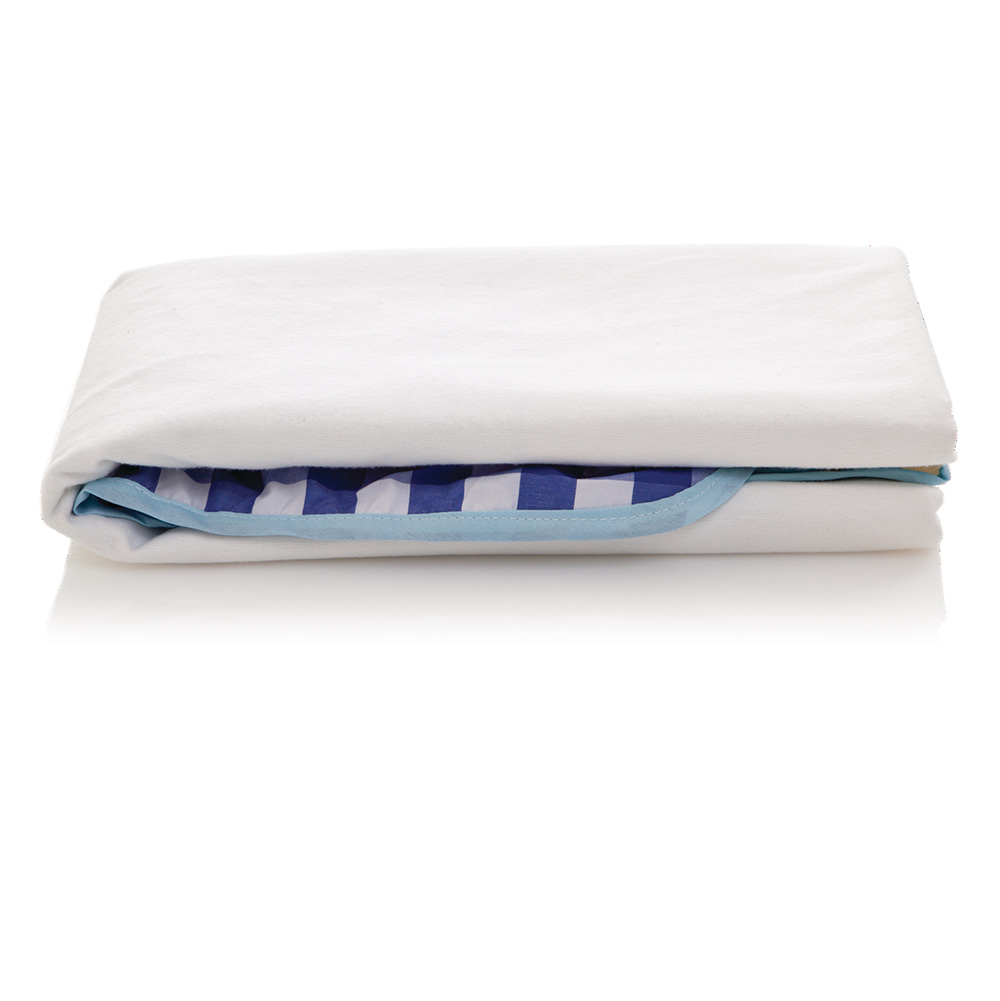 Eco Bed Waterproof Sheet Protector
or 5 fortnightly payments of $5.00
or 4 fortnightly payments of $6.25
or 6 weekly payments from $4.17
---
---
This waterproof sheet protector is ultra-absorbent, making it extra comfortable. Made from natural cotton flannelette the surface creates a soft and comfortable sleeping surface.
The protector has a hidden waterproof membrane that protects bedding from bed-wetting and any accidents. Fully reversible for double protection just tuck in the sides to secure in place. Quick and easy to change, wash and dry, there will be no more changing bedding in the middle of the night.
Is suitable for machine wash and tumble dry.
I ordered this on 23rd & I received it on 25th. I tested this waterproof sheet on my bed with little bit water & no wet on my bed 👍
Great product highly recommend
Love love love these sheets. So easy to change if my son has accidents much better than all other waterproof sheets I've tried and so much cheaper too.
good product, it would be better if this will cover full bed.
Great for kids beds. Easy to use and clean.
Doing great for toilet training my little one. Easy put on and take off.
I love this product. Nice and natural . It was put to thetest and came through as described
Fantastic product. No need to change the whole bedding during night. Take off sheet protector put new one on back to bed. Cuts down on washing. Brought 2. I take them away with us on trips.
I got two of these and they are awesome. I got them for my youngest who is just out of nappies at night but they are also awesome for when kids have tummy bugs and are vomiting, as I have found out recently.
A good product, protects bed well. can be put on bed either way up as it is reversible.
Great product. Work really well. Take a while to dry. I purchased two.
Fantastic product, totally recommend this waterproof sheet. So easy to change, washes well too.
Easy to wash and dry, much easier than other products I have tried. Most importantly they keep the surrounding bedding dry when an accident occurs.
Fantastic, love it. It does take a while to dry when washed so if they're on special get two. Not noisy when the kids lay on them, nice and soft.
These are the best thing ever, I have a 5 years with a bladder condition and these sheet protectors save me so much wash and it's great for the child as we are up and changed in 5 minutes with no need to strip the whole bed
These are really good. Soft washable with gold protection..just waiting for them to go on sale to get a few. More !
I bought this for myself, not that I wet my bed..hahaha! But to protect my sheets. This product absolutely made my life easier, not worrying about staining the sheets or the bed when I sleep. Love it lotsa lotsa!
I bought two of these and after about 3-4 months use neither of them are still waterproof. Started off well but there must be a problem with the membrane. Not happy
These are fantastic, great value and so easy when toilet training, just take off in the night and pop another one on, no changing the sheets in the middle of the night.
These are fantastic. No changing beds all the time. If the top ones are wet then thats easy. If boy wets bed you can just whip off protector and replace it easy done. Better than matress protectors that wear out and take longer to dry and put on and off :) cuts down on washing load big time. Love it!!