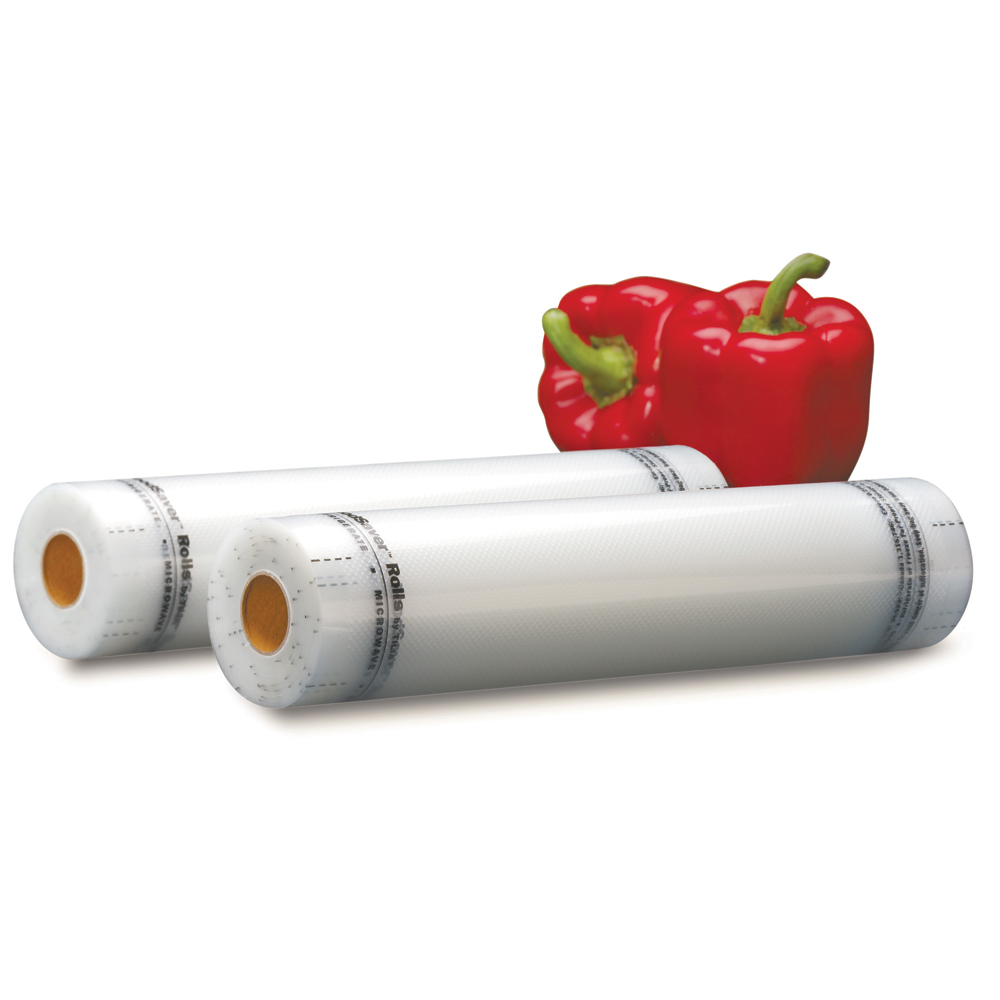 Sunbeam Food Saver Double Rolls for VS0520 Pack of 2
---
---
These Sunbeam Food saver rolls are extremely versatile and durable. You can store the bags in the fridge, freezer or pantry and they can be reused - simply wash on the top shelf of dishwasher or in hot water. Re-heat the food in the bags by popping into simmering water, or in the microwave. Bags are BPA free and ideal for Sous Vide cooking.
Total roll measures: 28 cm (W) x 5.4 metre (L)
The sunbeam foodsaver is fantastic. We use it all the time with these rolls. Handy hint, do reuse your bags, just wash thoroughly and dry. Saves $
these food saver packaging rolls can be used as boil in the bag meal containers and to reheat the food in. ease of living life changer.
Excellent all round service & delivery