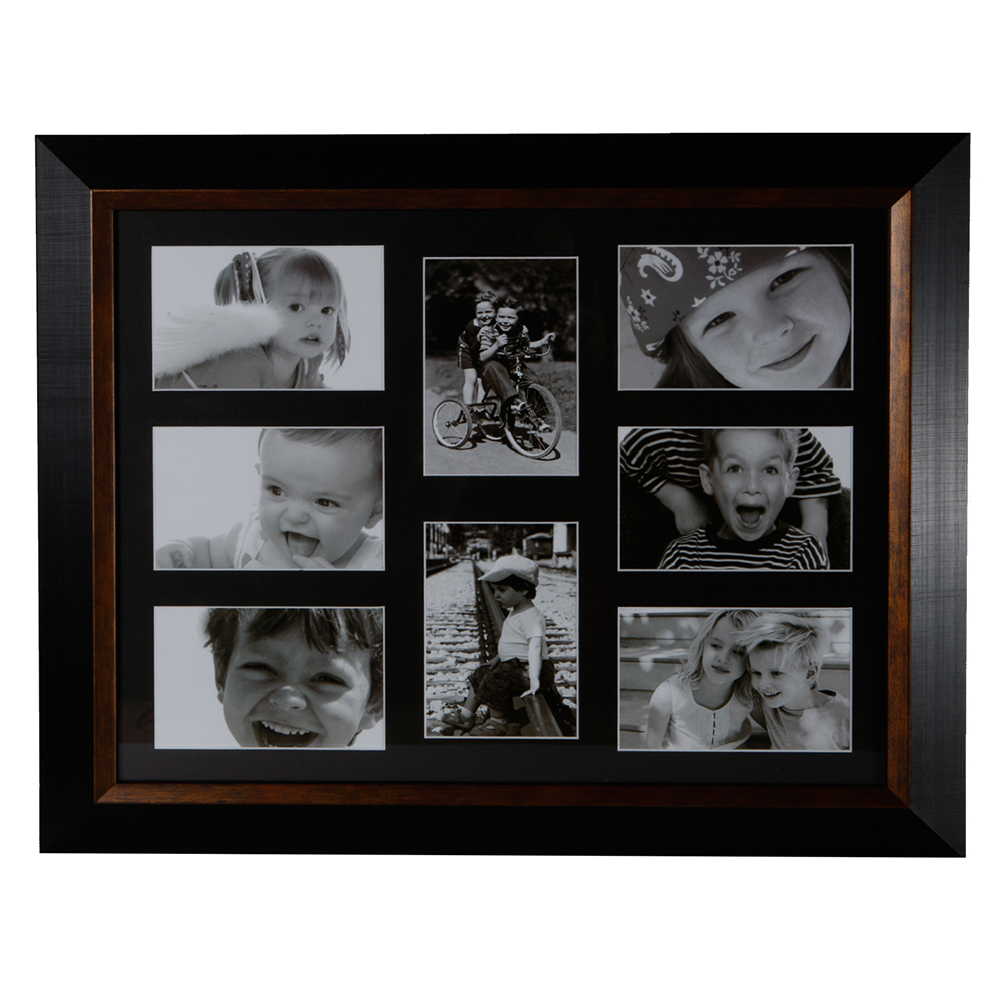 Image Multi Photo Frame with 8 Opening 16x20cm
---
---
This matte black and gold family multi frame has a stunning multi frame that brings elegance and warm memories to any room.
Frame holds photos of sizes below:
8 photos, 4x6inch (10.16cm x 15.24cm)
Note – Dimensions given are to fit a photo of that size and ensure that the photo stays in place.
Actual size of the openings are approximately 10mm less than sizes given above, there will be a thin boarder around your picture that you won't see in the frame.
Overall size of frame
48.26 x 58.42 cm