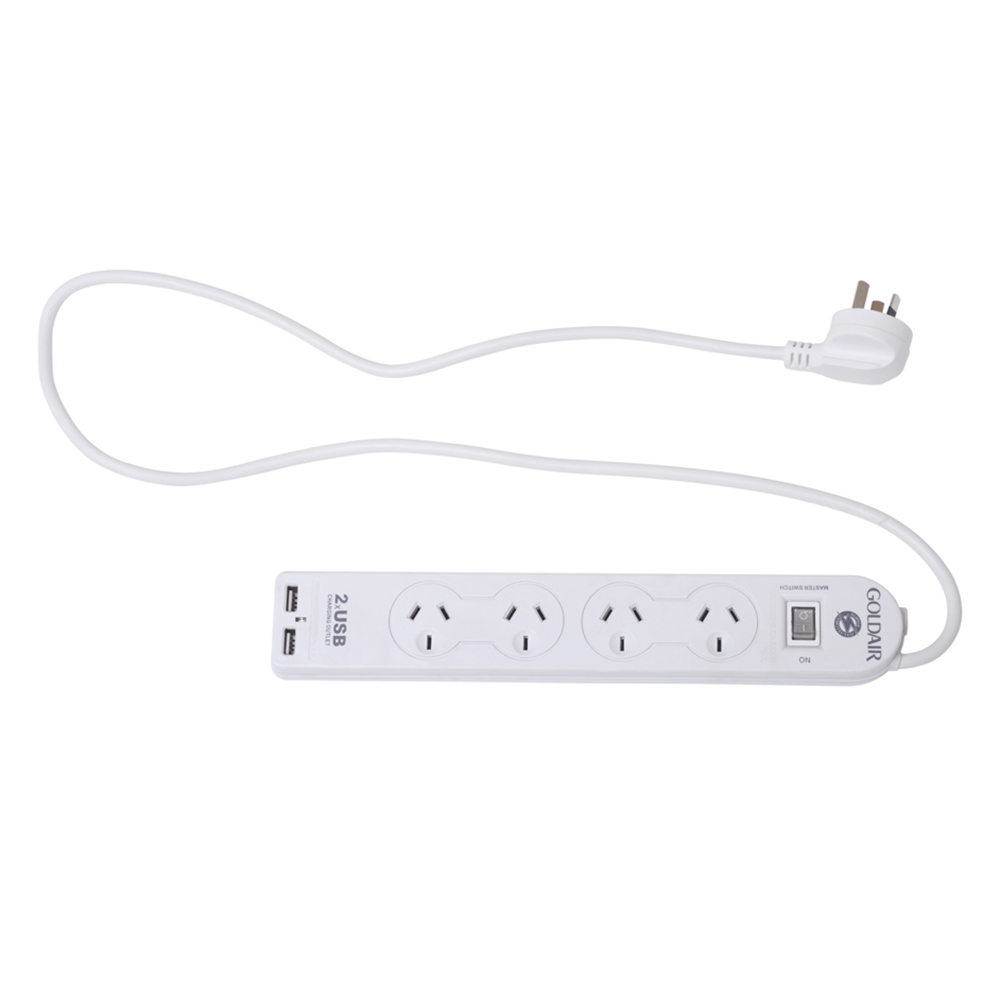 Goldair 4 Plug powerboard with 2 USB ports and surge protect
or 4 fortnightly payments of $6.19
or 4 fortnightly payments of $6.19
or 6 weekly payments from $4.12
---
---
For all your power needs this Goldair 4 plug powerboard has a master indicator on and off switch, overload protection, surge protection and 2 x USB charging outlets.
For those that find the USB port blue light too bright (me included) cut a very small piece of black electrical tape and stick over the centre - helps a lot. Have tried lots of different tape, but the black electrical tape is the best
Only one USB port works, the other one is not strong enough current to charge anything. Bit of a rip-off :(
The USB works when there is only one in use... when I plugged two iPads into the 2 USB chargers, they were charging on and off and the beep sound that happens when you first plug in the iPad to charge was going constantly on and off on both iPads, so it seems you can't use both USB chargers at the same time, so it seems pointless to have two of them!
The blue light on this is very bright - it lights up our whole bedroom. We've tried various things to cover it but it even shines out the USB ports. The whole thing has to be covered at night.
As above: the USB charger does -not- work for more than one phone at a time - simply worthless.
USB ports don't work with cell phone chargers. Possibly current supplied is too low.