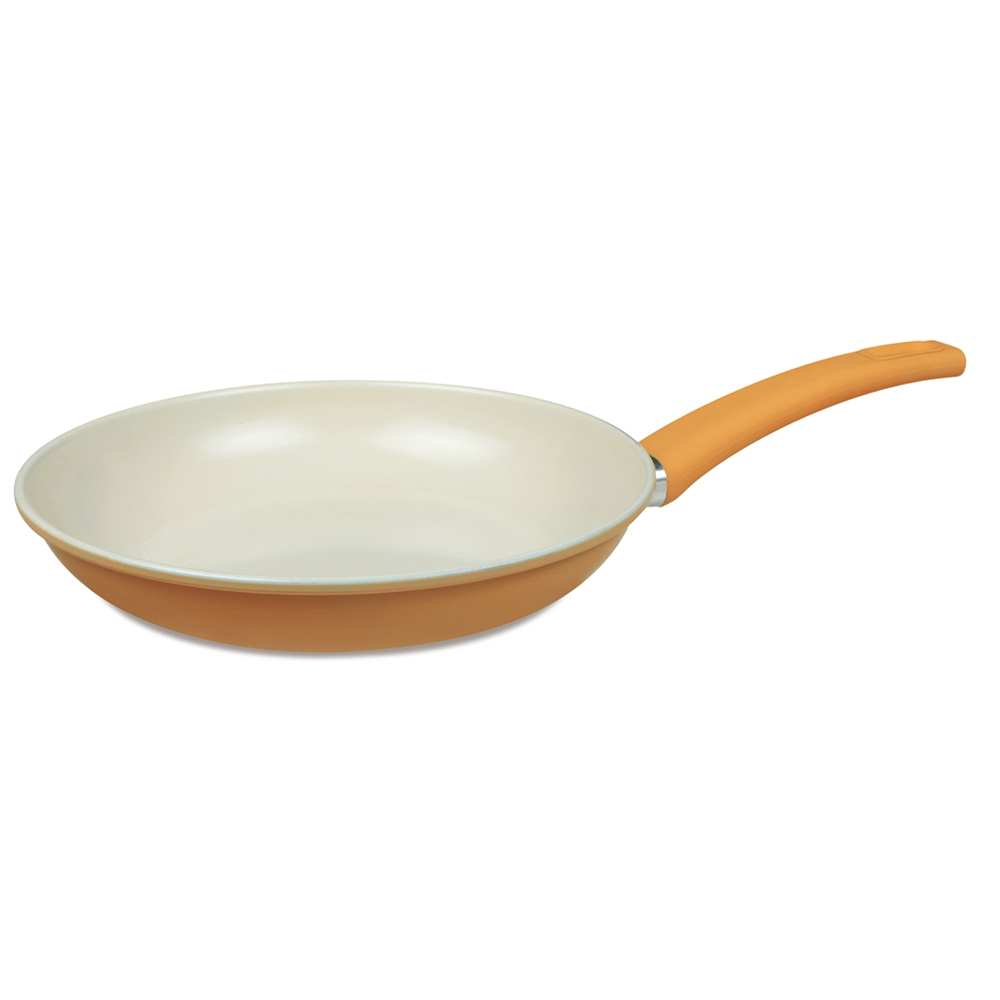 Zip Alfresco Frypan 26cm Yellow
---
---
This frypan is designed with a two layer ceramic coating and matching soft grip handles.
Suitable for gas, radiant, and ceramic glass top surfaces

PTFE and PFOA free coating

26cm diameter

Dishwasher Safe

12 month warranty
waste of money one use and it sticks.
Great little fry pan, cooks nicely and is truly nonstick although I still used oil. This is the second one I have bought, as it is for use next to the other one on quite a small camp cooker. Cleans just as well as the first one.
It's rubbish.burnt straight away.
The worst frypan ever. Waist of money., food and pan burnt.
They are absolutely rubbish
Worst pan I've ever had don't waste any money buying these!!
Worst pan. Wouldn't recommend at all. Inner coating has started coming off with just few days even on medium heat.
Absolutely disappointed...!!!!
Worst frypan ever. Luckily I paid sale price. Used on conventional stove. Terrible quality burnt both pan and underneath. Yes followed instructions. Ended up throwing it in the bin. Horrid thing.
First time of using, pan burnt on one side - continued to burn every single time afterwards. Not recommended at all.
Seemed like a good frypan, from the description. Nice colour too. Handled with care, as per instructions. Used it once, washed it up, and handle fell off, sending pan crashing to floor, creating dents in the floor. Have avoided Zip brands for decades, after similar encounter with this brand before. Steer clear!! They are just a waste of resources, and add to the huge problem of wastage.
This pan should be discontinued. Food burned on the first use, we are going to throw this away. Very disappointed. I wonder they will take it back without a receipt.
This product has poor quality. All food is getting completely burned.Waist of money. never will buy zip fry pans .