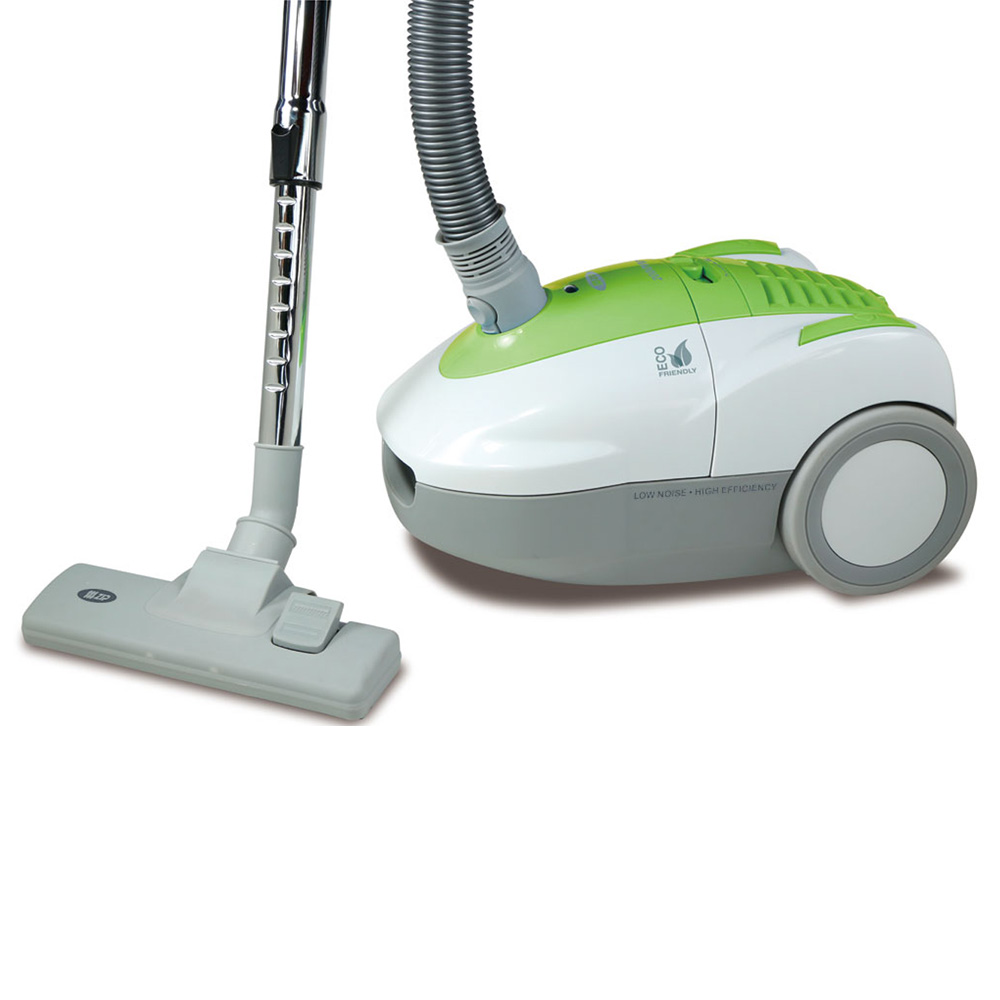 Zip Classic Zip464 Vacuum Cleaner White/Green 2000W Bag
or 4 fortnightly payments of $33.75
or 4 fortnightly payments of $33.75
or 6 weekly payments from $22.50
---
---
This Zip Classic Vacuum Cleaner is designed with eco extreme low noise and a 2000W variable speed control. With a chrome 94cm adjustable telescopic wand with a two position floor brush for an adjustable surface clean, along with high suction power of 380W and rubber wheels to protect hard flooring.
3.5L Dust bag capacity
Suction power approximately 380W
Full dust indicator
Automatic cord retractor
Includes machine washable cloth bag
Handy horizontal and vertical parking position for storage
On/Off foot switch and foot operated cord rewind
Intergrated nozzle and brush attachments
Removable and washable filters
Replacement Accessory Kit available: 1065250 - Zip 464/465 Filters & Bags
12 Month Warranty
Great little vacuum cleaner. Have had mine for about a year now. Have had no problems with it, good suction..
According to my home help the best vacuum I've ever had!
Great little vacuum cleaner Very good suction Light to handleVery impressed for the price
Am very very happy with this vacume. Got it for $89. didn't think it would be that great for that price but...... it's awesome. bag space big tick, don' t have to empty it too often. loads of sucking power. short lead, no probs, extension cord. cant falt it
Very good vacuum cleaner. I bought this on sale for $89. Great auction, long cord and nice and quiet. Would highly recommend.
Excellent vacuum, great suction. Love the extra attachments under the handle. The only minor downfall is that the cord is a bit short. Other than that it's a great vacuum.
Excellent suction!! A lot quieter than my last one so dogs are a lot happier. Very pleased with my purchase, so far
So happy with this vacuum cleaner. Light weight, bagless and good suction. Bought it for a fraction of a cost cos it was on 60 % discount
Excellent! Great suction. Added bonus - attachments are in the handle - saves me mis-placing them as I've done over the years. Would highly recommend. Thank you.
This is a great vacuum cleaner,very good suction and you don't have to buy bags for it has it comes with a permanent bag that you just empty and put back in.
I'm very pleased with the Vacuum Cleaner. More pleased with the excellent service- it was delivered the same day!
doesnt suck very well and the vacum heads useless cracked within days of getting and buyer beware
Very pleased with my new Vacuum Cleaner. It is so easy to use and has great sucking power.It also looks great in the lime green.
Great vaccum for pet hairs - excellent suction and a real bargain having bought it on special! Very pleased and highly recommend this product.
Expect this to last 1 year then something will break!
Love it!.I've had this vacuum for 6 months now and its still as good as the day I got it. I have always had trouble with pet hair but not anymore. I have small children and need to vacuum everyday. The bag is large and takes a while to fill and it is super easy to empty.the reusable bag is so cost effective.
Get what you pay for. Bought it on special. Flimsy plastic foot which broke within six months of purchase date. Briscoes was great in that they have ordered a replacement without question, however will be giving this machine to my daughter for her flat.
I'm really pleased with this vacuum cleaner I bought it second hand from a charity store for just $5!!! And it's in really good condition and was in spotless condition so I'm extra delighted
Brought on special very happy with it . Love the location of the tools,very handy. Still has good suction with bag almost full. Only gave 4 stars as the plastic parts of vacuum feel a bit flimsy. Overall it was a great purchase.
Have owned for just over a year...has been good but the wheel broke within the first 6mths...was replaced no problem...but now a second time this has happened...not under warranty anymore. Will be interesting to see what the replacement cost will.be.