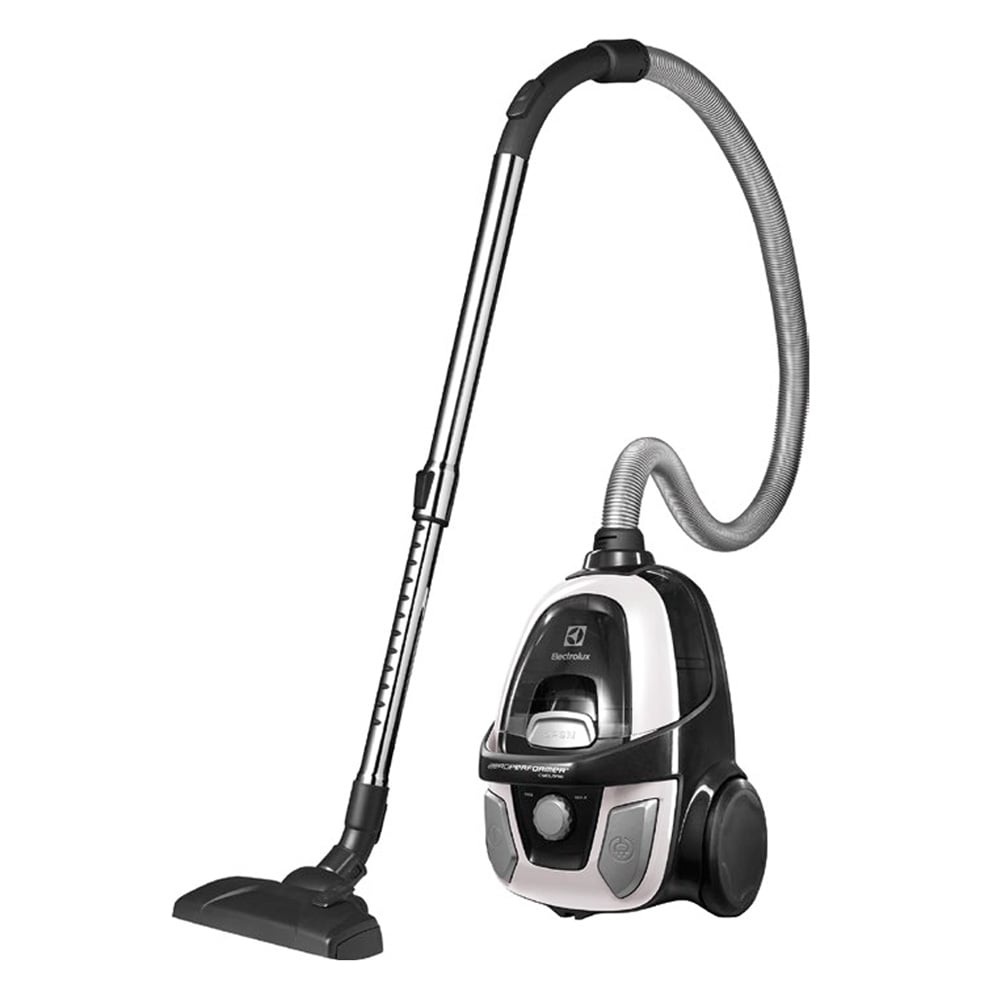 Electrolux AeroPerformer Cylonic ZAP9930 Vacuum
or 4 fortnightly payments of $112.50
or 4 fortnightly payments of $112.50
or 6 weekly payments from $75.00
---
---
This Electrolux AeroPerformer Cylonic Vacuum has powerful suction all in a compact design to achieve easy cleaning everywhere. Swedish design with cyclonic technology.
Telescopic tubes
Soft wheels
Dust pro nozzle
Hard floor nozzle
Full-size turbo nozzle
Upholstery / Comb crevice with the brush tool
Dual parking positions
Cyclonic airflow system
Adjustable suction power
Intuitive bagless design
Efficient Nozzle
1900 Watt input power on the motor
HEPA 10 filtration level
Replacement Filter available: 1067550 - Filter Kit ELE EF124A
Replacement Bags available: 1082959 - Vacuum Bag ELE S-Bag Classic E201S Set 4
2 Year Warranty
Waste of money no suction at all
Very unsatisfactory vacuum cleaner. Pathetic suction, developed a high pitched whine. The end bit started playing up before the whole machine died
After a year, this brand lost its suction. No good.
By far the most useless cleaner I have experienced. Very low suction, (empty vacuum and clean filters). Painfully loud on full. Very short cord also.
Tidy and compact, no tool compartment although a good range of cleaning options. Slightly underpowered. Great for small areas.
Such a hopeless vacuum cleaner, this one picks up a small amount of dust then stops cause it's overheated . Total waste of money
Worst vacuum cleaner I have ever owned. Short cord, holds minimal dust - needs to be emptied after 1 minute of vacuuming. Very little suction if ANY
It has all been said in previous reviews as this has to be absolutely THE WORST-EVER vacuum for all the reasons posted and not even worth trying if it is given to you.. Disgraceful that Briscoes is still prepared to stock this piece of uselessness . They should take note of the reviiews and show some pride.
Sleek,modern design.Awesome suction power. Light weight and easy storage. All you would want and need in vac. Electrolux,trusted European brand and great value.
This vacuum cleaner is rubbish.It did not suck properly from the first time we used it.The filter needs changing after every use and it needs emptying constantly. Not worth the money.They could be giving it away and I still would not want it.Useless junk
Absolute rubbish. Lost its suction within a few days (all filters clean etc) took it back to briscoes and they had a look at it and replaced it, same thing happened to the second one within a week, took it back- different staff on and they refused to replace it- basically told me I didn't know how to clean a vacuum cleaner. NOT HAPPY. Never again.
Great vac, good value for money thanks Briscoes
Worst Vacuum cleaner I have ever bought, wasted my money.
Excellent suction,Easy handling,Lenghty power cordsEasy dust DischargingWould recommend the machine for its good priceGood machine for price
If I could give this product a zero I would. Like all the other reviews ive read,Ive experienced that same problems.. Always having to empty the vacumn, and it sounds blocked all the time. Waste of money. I gave up on it after about 1 mth and threw it away
This is the worst vacuum ever. I have just taken it back and replaced with another brand. It after about 10 mins stops and you have to wait for it to cool down (i assume) then restart it. Short cord as well not a good Vacuum.
worst vacuum cleaner I have ever purchased. Blocks up easily. Chamber very small need to be emptied after each vacuum. The filter burst within two days of having it. It sometimes stops halfway through vacuuming and needs to cool down before it will start again. power suction good but apart from that I don't recommend it
Very good value for money! Powerful for a smaller machine, excellent suction. Highly recommended.
Hmm.. loved this wee vacuum for the first three or four times but then quickly changed my mind! It sucked great for the first couple of goes, then got worse and worse. Have to unblock it about twice a room and the cord is so short we have had to add an extension cord. Rather disappointing when it started so positively. Woudn't recommend it unless you get it really cheap and don't want it long term!!
DO NOT BUY was good suction for 1st time then turned to crap. Rang briscoes to explain amd they said the filter needs cleaned after every use. Done this and still crap suction. Wish i read these reviews b4 my purchase as I wouldnt have purchased. Dont think i will be purchasing lux from briscoes. Briscoes will not accept return because not faulty. It doesnt suck i think that is a fault