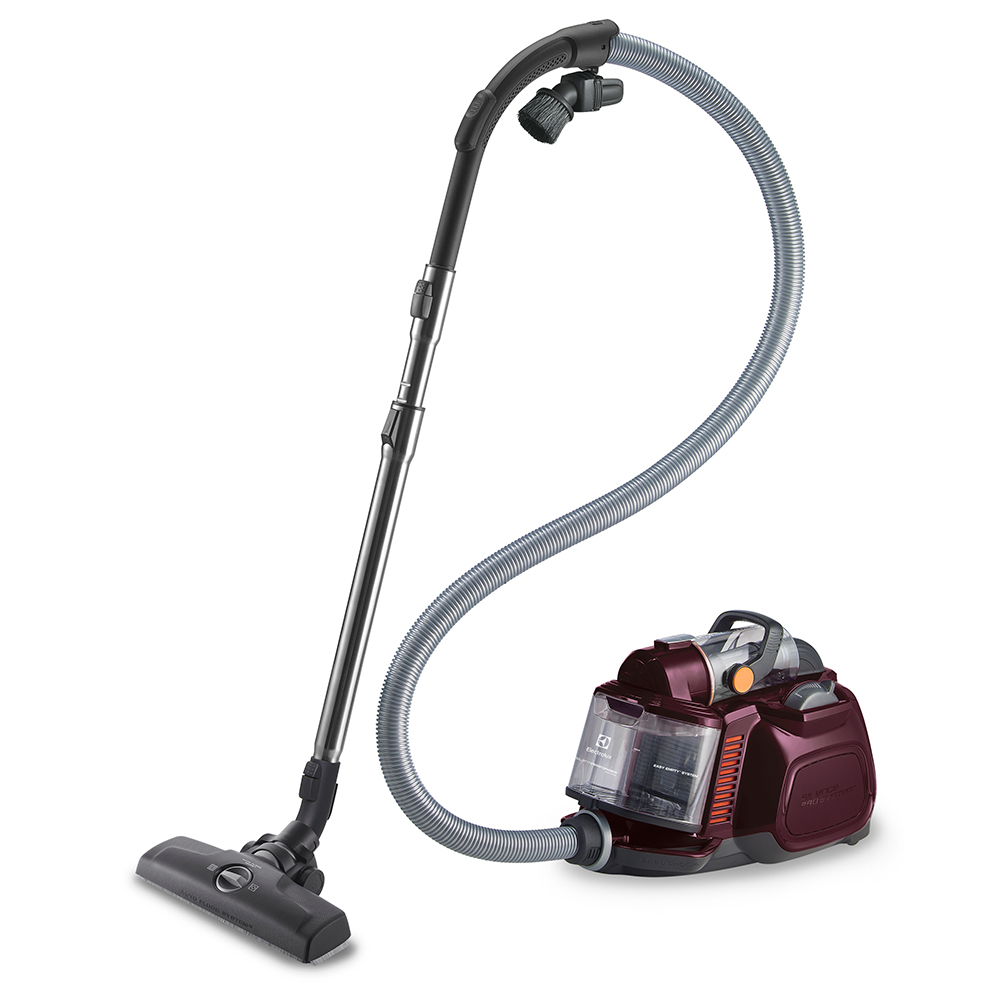 Electrolux Silent Performer Cyclonic ZSP4304PP Vacuum
or 4 fortnightly payments of $150.00
or 4 fortnightly payments of $150.00
or 6 weekly payments from $100.00
---
---
This Electrolux Silent Performer Cyclonic Vacuum is a Swedish design with a silent pro system, clean-air filtration with a HEPA12 filter. A great cleaning experience, excellent cleaning results and a silent performance any where you need it with Silent Pro System. Clean-air Filtration for a healthier home and an easy empty system for a quick and hygienic emptying.
Telescopic tubes
Soft wheels
Combination nozzle
Floor turbo nozzle
Hard floor nozzle
Upholstery and crevice accessory
Dual parking positions
The only bagless vacuum
Cleaner with Silent Pro
Maximum wattage 1600W
Made in EU
Replacement Filter available: 1067548 - Hepa Filter ELE EFH12W
2 Year Warranty
Avoid at all costs - utterly useless piece of junk.. unless you like pushing dust around for hours. Needs emptying every 5 mins even though it sucks
A huge waste of money - very loud - poor suction- power lead is short - extremely disappointed Do not have high expectations you will be disappointed
Vacuum worked ok when we first bought it but it's pretty much useless now. Have had it for just on a year and are now having to buy a replacement.
Disappointed! Compared to previous Electrolux it has short power cord, height extension on wand won't stay in place & it twists, low quality
Terrible vacuum. Very disappointed.
I bought 3 for our families. The best vacuum cleaner ever from shaggy to hard carpet to vinyl or ceramic tiles, fantastic.
Have had my vacuum cleaner for nearly 3 years haven't had any problems, the best ever bought.
1 week old & impressed so far. Very light to move & quiet. Does seem a bit flimsy & hose has twisted a couple of times.
Very poor performance! Continually pulling apart to clean all filters doesn't improve suction much (difficult access to filters). Very disappointing.
Best vacuum i've ever owned.....full stop.
I bought it about two years ago. The first six months the vacuum cleaner worked properly, then suction started to decrease and stopped working. The product was still in the warranty period and I was planning to take back to Briscoes but a few hours later started to work again. Now, 2 years and one week the machine completely stopped/ zero suction. We cleaned the machine and filter many times with no use.
I find this vacuum heavy to use. I have cleaned every oriface and filter to find the problem but it often stops for no reason part way through my vacuuming. I am looking forward to when it stops for good. Its only 18 months old and used about once a month for a relatively small area. I also have the pet power force electrolux vacuum for a separate studio which I love.
Great cleaner, moves after you easily
Quiet, very powerful and bagless. Nice little unit
Turbo brush clogs easily and does not spin and there is zero suction. Do not buy. Waste of money.
Great suction, and quieter than any vacuum cleaner I've had. The turbo head does get clogged, but only because I have long hair and it wraps around it. But that would happen with any turbo head. I can't fault it.
Great suction. Easy clean.
Great vac quiet easy to clean Bagless lovely long cord very good suction good value for money
So happy with this vacuum cleaner, great suction, being bagless is wonderful - no more buying bags! The only negative is the cord is not very long.
I am really impressed with this vacuum cleaner, far superior to my old vax. Suction is excellent and the turbo and auto mode brush are great accessories. It is really easy to take apart and clean. Runs quieter when not using turbo brush although still is quieter than any other vacuum cleaner I have owned. Very happy with purchase.:)