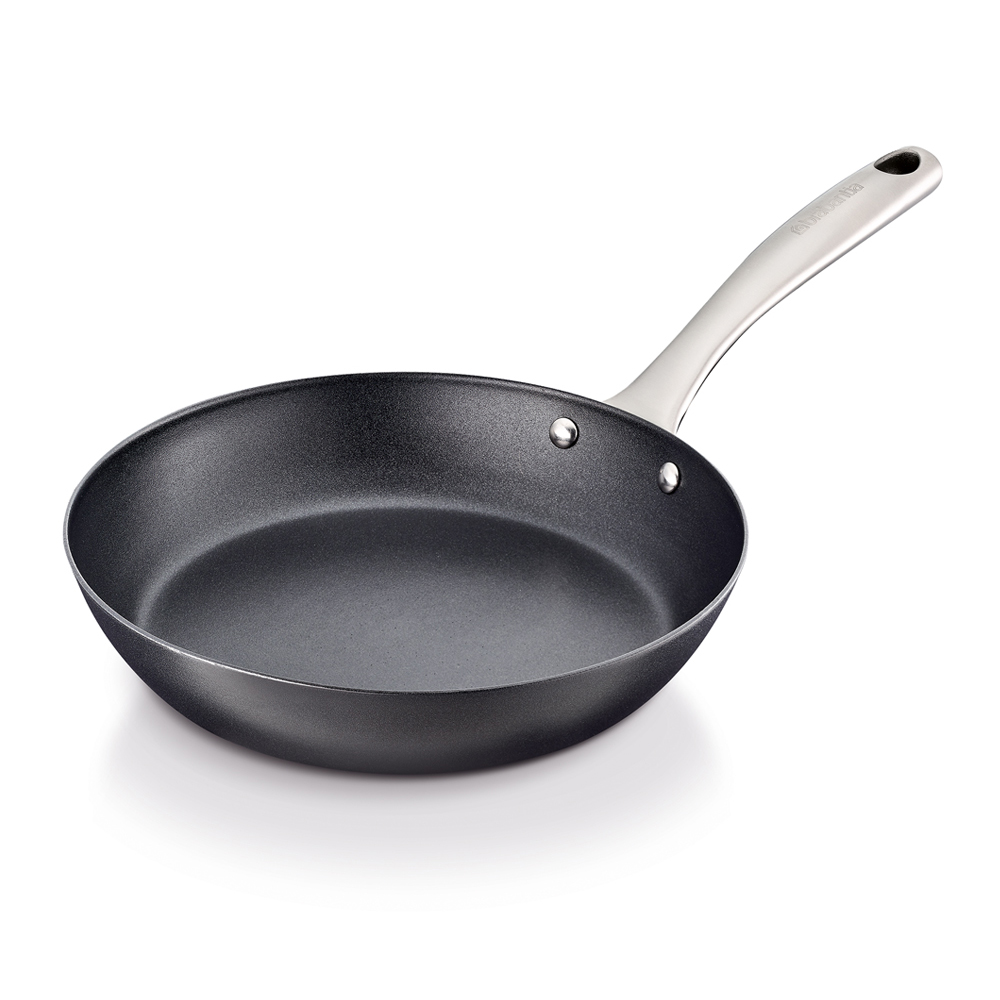 Brabantia Ultra Scratch Resistant Frypan 24 cm
---
---
This Brabantia Frypan features ultra scratch resistant non-stick which means you can use all metal utensils and still enjoy a perfect non-stick range. The frypan is made out of carbon steel which is perfect for quick heating and frying, great for searing steak and other meats. It is made out of carbon steel which reacts very quickly to heat fluctuations, making it perfect to control, and is suitable for all heat sources including induction. It also features an ergonomic riveted die cast stainless steel handle for your comfort and convenience. This frypan is resistant to high temperatures up to 350 degrees celcius and is oven safe to 220 degrees Celsius.
24cm
Dishwasher safe
5 years guarantee
PTFOA & PTFE free non-stick coating
Oven gloves recommended when using this frypan
If you treat this pan like cast iron and season it first and then don't use soap to clean it is brilliant and only half the weight of the cast iron ones
Unfortunately this pan is not non-stick. Even scrambled eggs stick to the surface, even when butter is used. Do not recommend.
I only used it 2 times to fry eggs. Used oil to fry and the eggs still stuck on the pan. Should have read the review before buying this product. I tried returning it and showed the burnt eggs stuck in it, Briscoes manager said its normal and just use a metal scraper to remove it.
Great product and non-stick as long as you 1) wash and season it first before use, 2) wipe it clean with kitchen paper towel after cooking, 3) do not wash it with detergent, 4) if anything happens to stick in it, add some water and bring it to the boil, let it cool, rinse and wipe it with kitchen paper towel.
this pan was non stick only for one use. everything sticks to it.would not recommend
Poor quality,started sticking within a month of use. Very dissatisfied with this frypan.
I brought this pan last year and unfortunately it is not non stick. I have cooked in it a few times but everything sticks to the pan. I do not recommend it at all.