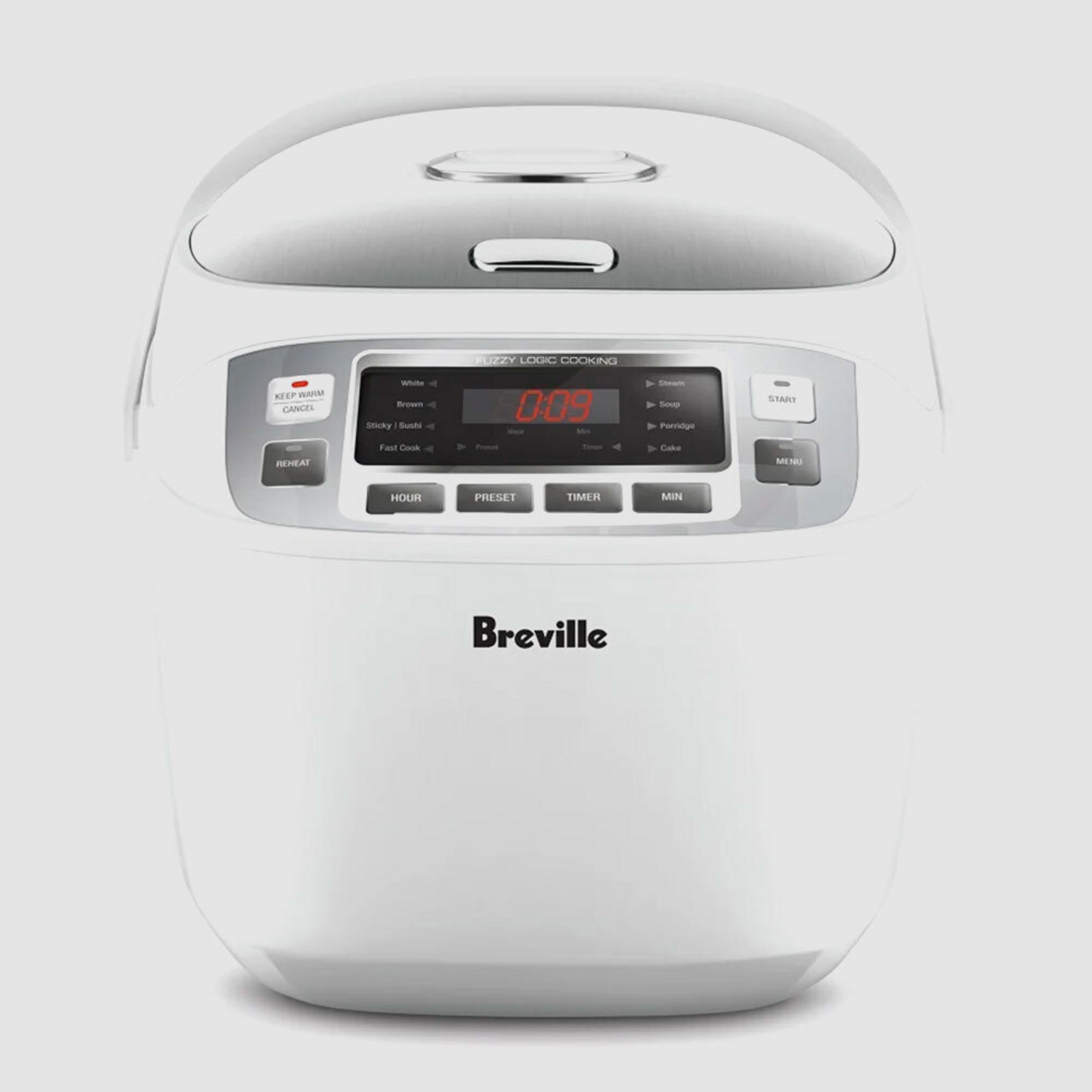 Breville the Smart Rice Box Rice Cooker LRC480WHT
---
---
The Breville the Smart Rice Box Rice Cooker is made with Fuzzy Logic technology, which automatically adjusts the cooking temperatures throughout the various stages of rice cooking ensuring optimum results. Features include 10 Cup Capacity which makes up to 25 serves of cooked rice, an anodised ceramic coated bowl with 5 layers of durable and heat conductive materials, an automatic keep warm preset timer LED display with simple operation control panel, and a BPA free steaming tray and accessories.
Other features include:
8 preset cooking functions: white rice, brown rice, sushi/sticky rice, fast cook, steam, soup, porridge and cake
Removable cooking bowl, steam vent and lid seal assembly for easy cleaning
Warranty: 2 Year Replacement
Wattage: 750W
BEST appliance ever! I cook rice, casseroles, steam dumplings and veges, everything you can think of in here. I use it most days and love the warm setting so people can eat when they want throughout the day if needed.
The best rice cooker ever. Rice cooks perfectly