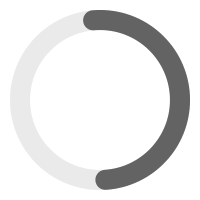 Nespresso
For creating the perfect cup of coffee at just the touch of a button, shop the extensive Nespresso range at Briscoes and find the perfect lightweight, compact and vibrant Nespresso machine for your coffee drinking preferences now.
Enjoy innovative home coffee machines from Nespresso
Nespresso was founded in 1986 and is a sub-brand of the Nestlé group. It may seem like Nespresso hasn't been around very long but the concept was actually born over 40 years ago. Since then, Nespresso machines have been perfected for home use so you can enjoy café-quality coffee without even leaving your house.
Shop the Nespresso appliances collection for Nespresso machines that create delicious cups of coffee every time. Nespresso machines use single-use coffee pods (also known as capsules) to brew flawless shots of espresso right into your cup. These single-use pods are available at retailers all over the world and come in a range of flavours, strengths, and intensities.
Enjoy the flawless engineering of Nespresso machines at Briscoes
Nespresso machines are manufactured with the help of some of our other favourite coffee machine brands like DeLonghi and Breville, so it's easy to see how these machines are so well-built and easy to use. What are you waiting for? Enjoy a café-quality Nespresso coffee today!
Shop Nespresso machines and other affordable, quality homewares at Briscoes. With our buy now, pay later options, you can enjoy a Nespresso machine today. Shop with confidence online to enjoy our fast shipping and free returns.