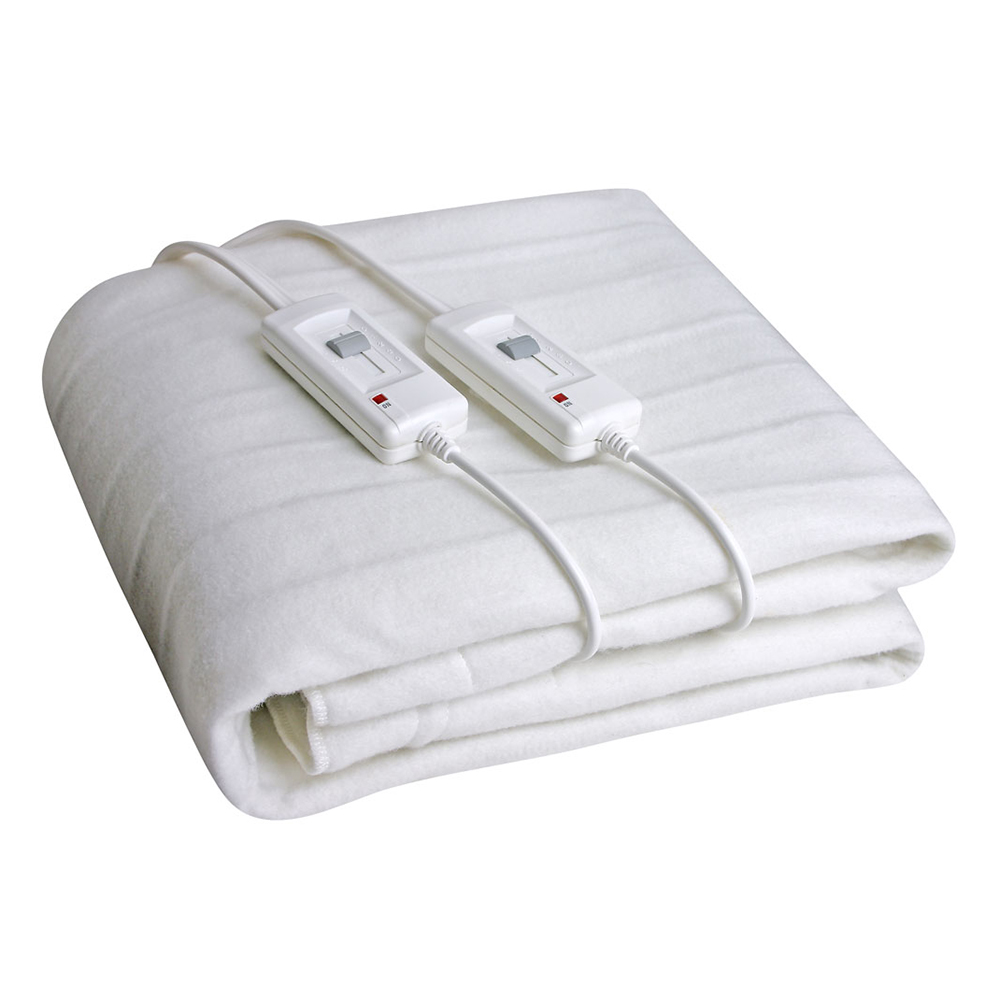 Zip 905 Elegance Double/Queen Fitted Electric Blanket
---
---
This Zip Elegance Electric Blanket features two individual temperature controls, and three adjustable heat settings with Braille markings.
This electric blanket is fitted with an elastic mesh skirt to comfortably fit a double or queen size bed.
60 watts
Polyester material
Extra heat at foot zone
Auto overheat protection
Size 1450mm x 1900mm
12 Month Warranty
Fitted really well appears to be going well
Excellent quality great delivery as it arrived early
Fully satisfied with this blanket after a short time in use. Heats up quickly and controls are convenient. Confusion about address slowed down delivery.
Arrived very quickly fitted great works a charm great service
Great service. Delighted with blanket.
Working just fine. Good fit on queen bed
This was a great gift for my Mother as her electric blanket was wearing. The best part about the blanket was the wattage, but also the foot area enabling warmth as this is the area that usually cools first. Best gift for this cold winter in the south of New Zealand.
Great value and great service. Received package in a few days after ordering. Love the mesh fitting which keeps the blanket flat on our spare double bed
Thank you all for the warning. Won't be buying it as.... clearly it won't fit my queen sized bed and if it did it wouldn't work for long.
Perfect fit on my double bed
Good quality product for price.
Only lasted one year and one side doesn't work. Rarely used so would not buy again
Am very pleased with this electric blanket and super impressed with the prompt and efficient delivery at a reasonable cost. Well done
Really annoyed the mesh was too tight ,couldn't get it over my double mattress ,had to cut the mesh to get it over and it was only a double bed not a Queen.I would have taken it back but a lot of hassle but really annoyed
I don't have one of these, but i have the non-fitted version - so i am giving this one a neutral rating. Just wanted to say i'm surprised that three people gave this a poor, 1 star rating who have not even bought it - they reviewed it on the basis of other reviews. Shameful :(
Absolutely fantastic purchase. Would definitely recommend this product
Awesome, love having separate controllers and nice warm feet.
good warmth was great price for son
Very disappointed. Bought this electric blanket a year ago. Used rarely as in the guest bedroom and already one side is not working!! Not impressed with this product at all!
Great price, fast shipping